Welcome to the Golden Kamuy Wikia
Edit
Golden Kamuy Wiki is the encyclopedic guide to the manga "Golden Kamuy" by mangaka Noda Satoru that anyone can edit and contribute to.
"In Hokkaido, the far northern lands of Japan, Sugimoto survived the Russo-Japanese war of the Meiji era. Nicknamed "Sugimoto the Immortal" during the war, he now seeks the riches promised by the gold rush in hopes of saving the widowed wife of his now deceased comrade from the war. During his hunt of gold, he finds hints of a hidden stash of gold by corrupt criminals. Partnering with an Ainu girl that saves his life from the harsh climates of the north, they venture into a survival adventure to race against the criminals that seek the hidden stash." - Summary Taken from Baka-Updates
Latest activity
Edit
Photos and videos are a great way to add visuals to your wiki. Find videos about your topic by exploring Wikia's Video Library.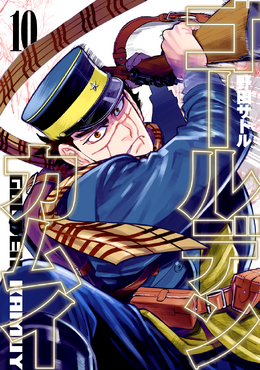 Ad blocker interference detected!
Wikia is a free-to-use site that makes money from advertising. We have a modified experience for viewers using ad blockers

Wikia is not accessible if you've made further modifications. Remove the custom ad blocker rule(s) and the page will load as expected.